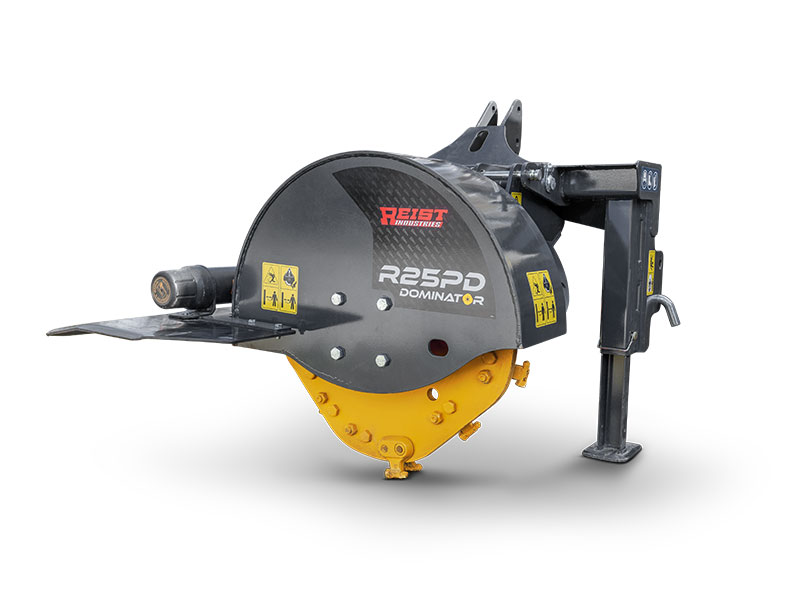 Videos

 Brochure

Stump Grinder - Direct Drive
Take it for a Spin
Adding to its professional line of land management tools, Reist introduces the Dominator series of Stump Grinders including a direct drive and a swing arm model.
Compatible with Cat I 3PH, Dominator stump grinders are also compatible with Quick Hitches. The frame incorporates two park stands which retract to increase ground clearance.
Stump Grinder Specs.
R25PD
Recommended PTO HP
20-45 HP
PTO (input speed)
540 RPM
Rotor Size
25"
Tooth Construction
Carbide Bolt into Pocket
(Indexable 3x)
Number of teeth
18
Cutting Wheel Speed
540 RPM
Cutting Height (above grade)
10"
Cutting Height (below grade)
7"
Cutting Depth (per pass)
2.25"
Cutting Width (per pass)
22"
Swing Arc
0°
Protection
Slip Clutch
Hitch
Cat I
Quick Hitch Compatible
Yes
Hydraulic Remotes Required
0
Hydraulic Valve Option
N/A
Weight
460 lbs.
Length
37"
Width
45"
Features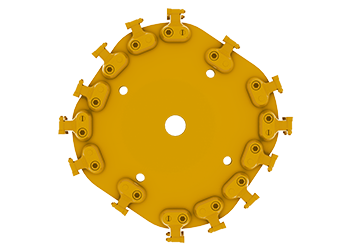 Rotor
A uniquely designed rotor sheds unnecessary weight increasing rotor acceleration helping to maximize available PTO horsepower.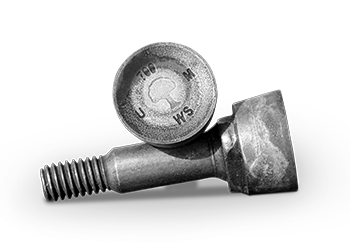 Carbide Teeth
Dominator stump grinders use Wearsharp® teeth. The round design of the tooth and a triangular base allows it to be indexed 3 times for extended life.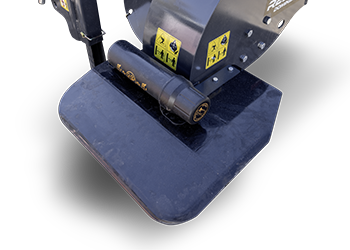 HDPE Deflector
Made with high density polyethylene, the deflector stands up to abuse regardless of the air temperature all while containing debris from the stump.
Options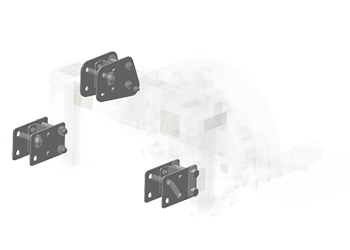 Hitch Extensions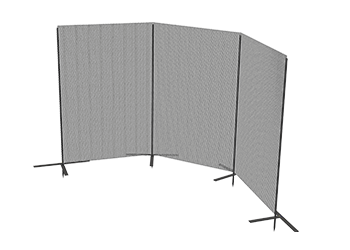 Debris Screen
10' wide by 5' tall
Includes 4 posts with integrated ground spikes
Used in areas where debris from the stump grinder needs to be contained