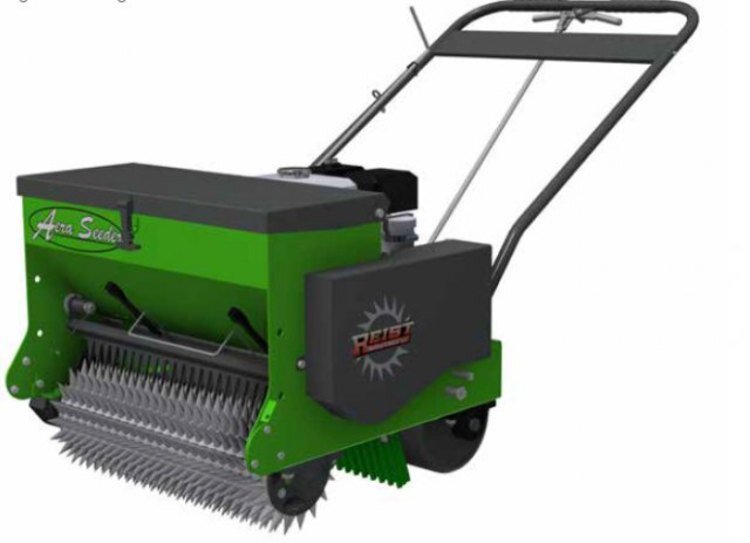 Reist 24" AeraSeeder
Reist AeraSeeders are specifically made for:
Playing fields
Golf courses
Cemeteries
Rental stores
The Reist Industries 24SP AeraSeeder provides simple, yet accurate initial and overseeding in those "hard to get at" places. At only 33" wide, with a seeding area of 24", this mighty little machine will quickly overseed your golf greens and it can also fit through a backyard gate. The multi-spiked roller produces approximately 800 perforations per square yard, effectively saturating the top surface with a network of holes. This network, combined with our stainless steel seed apertures, brush, and smooth packing roller system, offer you the highest percentage of grass seed germination.
Features
Multi-spiked roller
850 perforations per square yard
Honda engine with Eaton Hydrostatic Drive
Rear smooth packing roller
Cam-adjusted seed gate
User-friendly controls
Seed calibration tray
| | | |
| --- | --- | --- |
| 24" Self Propelled | AOSCS24SP | AOSCC24SP |
| Dimensions (WLH) | 33 x 60 x 37" | 33 x 60 x 37" |
| Seeding Width | 24" | 24" |
| Front Roller | Cone | Cone |
| Rear Roller | Smooth | Cone |
| Weight (lbs) | 400 | 455 |
| Seed Bin Capacity (Bushels) | 1.25 | 1.25 |
Options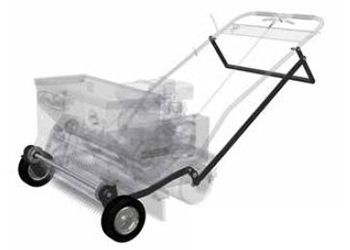 8" Diameter x 2" Wide Gauge Wheel
2" wide x 8" diameter solid rubber wheels
Adjustable stop to control depth of penetration on front spike roller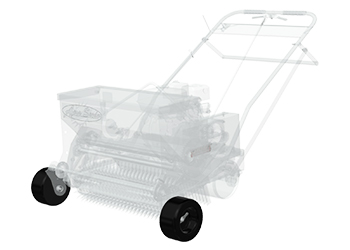 8" Diameter x 4" Wide Gauge Wheel
Upgraded wheels compared to the 2" wide by 8" diameter gauge wheels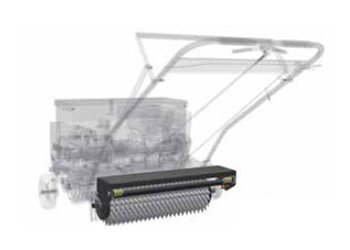 Rear Spiked Roller
Additional spiked roller increases perforations to 1,700 per square yard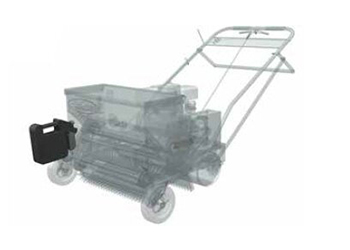 45-Pound Weight
Add weight to your product to enhance traction, compacting and even the weight distribution of your unit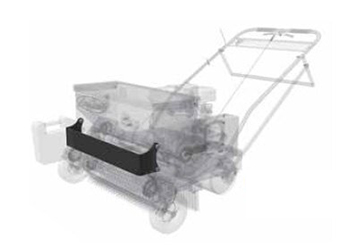 Weight Bracket
Holds up to six 45 pound weights